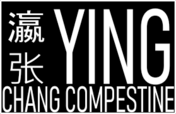 Tumbling Dumpling Media is a publishing company spearheaded by award-winning author Ying Compestine.

Ying Chang Compestine is the award-winning author of REVOLUTION IS NOT A DINNER PARTY, winner of ALA Notable Children's Books, ALA Best Books for Young Adults and Asian Pacific American Award, and California Book Award for Young Adult literature. She had written over 23 books of multiple genres, including MG novels MORNING SUN IN WUHAN and A BANQUET FOR HUNGRY GHOSTS, and numerous picture books, such as THE RUNAWAY WOK, a Scholastic Book Club Choice and CHINESE EMPEROR'S NEW CLOTHES, winner of Bank Street College Best Children's Book.

Besides writing fiction books, she has also hosted cooking shows, worked as food editor of Martha Stewart's Body+Soul. She has authored cookbooks, and numerous feature food articles for various magazines, including Cooking Light, Men's Health, and Eating Well.

Ying is frequently invited to speak at schools and conferences around the world, sharing her journey as a writer, how her life in Wuhan, China inspired her writing, as well as promoting healthy eating and living. She lives in California with her family.
Job Application Instructions
Applicants must send a resume and a cover letter stating why they'd be a good fit for this internship to ycompestine@gmail.com. Use the subject header "Editorial/Marketing Intern".