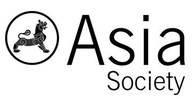 Social Media, E-Commerce Internship
Job Location
New York

,

NY

, United States
Job Description
SUMMARY:

AsiaStore, Asia Society's award winning decorative arts boutique and bookstore, is a unique and dynamic retail environment that showcases the modern Asian lifestyle. With a commitment to featuring the renowned brands of Asia and promoting emerging design talent, AsiaStore is at the forefront of presenting the best in Asian design and literature.
Asia Society's Events Department is seeking a creative, technically skilled, customer service focused, and retail savvy individual with an interest in e-commerce, social media, digital marketing, and event coordination. The Events Intern will learn how to enhance the department's Instagram page and digital marketing initiatives, as well as plan, coordinate, and execute various types of events from start to finish.

As an Events Intern, you will be exposed to all facets of Asia Society's event operation, including marketing and outreach, logistics, venue preparation, and event setup. This internship allows an individual the opportunity to be both creative and analytical while assisting with projects that are essential to the success of the Department.

RESPONSIBILITIES:
The intern will play an active role in:
• re-conceptualizing AsiaStore's website;
• creating content and develop campaigns for AsiaStore's social media platforms and ecommerce initiatives;
• measuring the effectiveness and impact of campaigns;
• evaluating and reporting on various metrics and analytics.

This internship allows the individual the opportunity to use both their creative and analytical talents with
projects essential to AsiaStore's success.

HOW TO APPLY:
To be considered for this role, all interested applicants must submit a completed application to the following email: asiastorejobs@asiasociety.org.

A completed application must include:
• Resume or CV
• Cover Letter
• Subject line containing: job title
Job Requirements
Education /prior experience most suited for this internship include:

• Strong computer skills, with experience with Big Commerce, Salesforce, Photoshop, Illustrator
• Adept with social media platforms: Facebook; Instagram; Pinterest; photography expertise ; research and writing proficiency ;
• Strong organizational capabilities;
• Detail oriented;
• Proactive self-starter, able to perform independently in a fast-paced environment.

INTERNSHIP IS UNPAID, BUT ACADEMIC CREDIT CAN BE OFFERED. CANDIDATES ARE ASKED TO INTERN FOR A MINIMUM OF 12 WEEKS. THE SCHEDULE IS FLEXIBLE.
How To Apply
Please submit your cover letter and resume to: asiastorejobs@asiasociety.org.