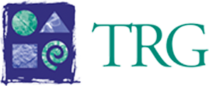 Remote Organizational Development Intern
Job Location
Arlington

,

VA

, United States
Job Description
Our Role:

The Future Practitioner's Initiative is an an Organizational Development and Training internship where you will receive an enlightening introduction to the competencies that are the foundation of our historical success. You will be exposed to internal and external client projects to develop your understanding of what we do and build upon your skills and confidence in the field of organizational development.

As an employee-owned firm we value creative, collaborative, and self-driven individuals who care about the work they produce and the people they work with. Ideal candidates will be active listeners who are highly observant, communicative, and curious about facilitation, training and organizational development. Our program is designed to expose historically underrepresented students in this field to career opportunities in the industry. Students from all schools, and students who identify with a group that is historically underrepresented in the management consulting industry, including but not limited to Black, Hispanic, Native American, students with disabilities, and veterans are encouraged to apply.

This internship will occur in the Fall semester and will be remote.

Primary Role and Responsibilities:

• Participation in skill building sessions – i.e., facilitation, training, design, and delivery.
• Support select projects; demonstrate creative thinking and individual initiative while working as a team member; build solid relationships with team members
• Serve on client teams to help plan & schedule meetings, interviews, focus groups as well as to conceptualize approaches to retreats, trainings, and other Organizational Development interventions.
• Listen, absorb, analyze, and synthesize, both orally and in writing, key themes from data gathered in interviews, background documents, and group discussions.
• Develop draft documents such as reports, evaluation summaries, theme analysis, and presentation materials.
• Design and develop learning materials (handouts, PPTs, workbooks, etc.) using a variety of principles such as graphic design, cognitive psychology and adult learning to enhance learning effectiveness
• Participate in site preparation for events.
• Observation of design and delivery of retreats and training interventions
• Participation in debriefing of training sessions and OD interventions
• Proactively seek guidance, clarification and feedback from TRG colleagues.
• Attend regular meetings with the Intern Advisor
• Presentation of a capstone project at the end of the internship.
• Other duties as needed.
Job Requirements
Qualifications and Education Requirements:

• Minimum Degree Required: bachelor's degree with a minimum 3.0 GPA. Preferred Fields of Study: organizational development, adult education, communication international development, international or multicultural communication, management, international business, human resources, psychology, sociology, or related fields.

• Expressed interest in an organizational development consultancy career.

• Must self-identify as a member of either traditionally underrepresented racial and ethnic minority groups within the management consulting industry, a Protected Veteran, and/or an individual with a disability.

Key Skills

• Genuine and demonstrated curiosity about effective facilitation, training and organizational development approaches and how they can contribute to our clients' success.

• Demonstrated effective oral and written communication skills.

• Demonstrated interpersonal skills

• Demonstrated ability to build strong relationships with colleagues and contribute to productive teamwork capabilities.

• Demonstrated ability to quickly learn and apply learnings to given assignments

• Openness to receiving feedback


Preferred Skills and Experience

• Prior experience in facilitation, training and capacity building.

• Experience with using technology to support training and facilitation

• Project management experience

Physical Requirements:

▪ Prolonged periods sitting at a desk and working on a computer.
How To Apply
In addition to a resume and unofficial transcript we request that all applicants submit a cover letter. The statement of interest (no more than 2 pages) should address the following two questions:
• What attracts you to TRG and our work?
• What skills do you want to gain from this experience, and what skills can you offer us? Please provide concrete examples from your work or class experience
Candidates should submit resume and cover letter to https://trg.bamboohr.com/jobs/view.php?id=180
Contact Information
Contact
Human Resources
Human Resources Director
Training Resources Group
4301 Wilson Boulevard
#400
Arlington, VA, United States 22203
Website
www.trg-inc.com