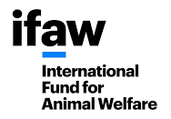 Major Gifts Intern
Job Location
1400 16th Street NW -

Washington

,

DC

, United States
Job Description
The Major Gifts Intern will serve as a special project coordinator for IFAW's global Major Gifts fundraising unit, providing critical support for the team's campaigns, initiatives and events. This position is responsible for facilitating and supporting the work of frontline fundraisers to engage donors globally by strengthening access to and accuracy of collateral materials and fundraising reports; providing logistical support for events; assisting with stewardship fulfillment; and serving as a strategic partner in researching and launching new efforts. This role will involve significant cross-departmental collaboration and is envisioned as an outstanding opportunity for emerging advancement professionals.

ROLE AND RESPONSIBILITIES
• This position will "project manage" campaigns for the global Major Gift team, to facilitate continuing expansion of fundraising campaigns (including, but not limited to Room to Roam; Global Council; Disaster Response and Rescue; Endowment concepts; FreeWill);
o Develop and maintain project management tracking system to ensure all projects remain on-pace;
o Ensure readiness of donor proposals and reports, along with marketing materials, for external audiences;
o Serve as project coordinator for rollout of new technology (FREEWILL) and online tools, in support of the Legacy team and in collaboration with marketing and digital strategy for Major Gifts/Legacy;
o Run point on feasibility studies, ad hoc research and surveys as needed - to help organize future campaigns;
o Ensure routine campaign pipeline and fundraising reports (produced by Business Analytics) map to our evolving fundraising objectives;
o Work with Program to ensure funded wish list items are clearly tracked.
• Assist with the seamless execution of a variety of high-level fundraising and other events, including virtual and in-person convenings;
o Provide research, administrative, and logistical support of organization-wide events;
• Strengthen our stewardship program:
o Maintain inventory of stewardship items and swag (e.g., facemasks, note cards, or other);
o Maintain contact calendar for Major Gifts donors and pipeline.
Job Requirements
• Bachelor's degree preferred together with demonstrated success in project management, event planning or equivalent.
• Excellent organizational and project management skills.
• Ability to work independently, with sound judgment and good analytical dexterity.
• Highly detail oriented and self-motivated with excellent time management.
• Superb written and oral communication skills.
• Must be good humored and diplomatic, working across multiple departments and time zones.
• Knowledge or Microsoft products, including PowerPoint, Excel, Word and Outlook desired.
• A keen eye for design.
• Willing to make a one-year commitment to the internship position.

At IFAW, we aim to create and foster a workforce that reflects and contributes to the diverse, global community in which we work to improve the lives of both animals and people. We are dedicated to fostering justice, equity, diversity, and inclusion so we actively encourage candidates from diverse backgrounds.
Contact Information
Contact
Gia Thomas
Human Resources Manager
International Fund for Animal Welfare
290 Summer Street
Yarmouth Port, MA, United States 02675
Email
GThomas@ifaw.org
Website
www.ifaw.org