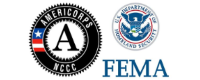 Federal Training & Leadership Programs
Job Location
Girard

,

OH

, United States
Job Description
College Students, New Graduates, High School Students

Disaster Response. Environmental Projects. Community Support. Rebuilding. Human Services. Technology. Urban & Rural Planning. Public Relations. Management.

The US Government offers two excellent programs for training and leadership.

An excellent option for those interested in business, computer science/IT, construction, carpentry, building trades, animal care, education, environmental management, emergency services, forestry, fire management, disaster response, public administration, social sciences, law enforcement, homeland security, public health, public relations, writing/journalism, counseling, human services, recreation, non-profit services, or careers with local, state or federal government and organizations.

Please attend our info session for program information and application assistance:
Virtual Information Session (available 24/7)
https://ncccfema.videoshowcase.net/login


Federal Program Benefits
• No experience or education level required; No diploma or degree required
• Gain experience while exploring career options
• Gain a competitive edge over other job applicants in private or government sectors
• Gain leadership and management experience
• Gain college credits for continuing education and workforce development (earn 6-9 credit hours)
• Gain new contacts by networking with government and community agency directors
• Gain new skills in your career field and expand your capabilities
• Gain advantages for college, trade school or apprenticeships
• Team Leader option for those with advanced skills and education
• Begin application process at age 17
• Program can be repeated
• Travel, lodging, healthcare- plus childcare allowance if applicable
• Earn bi-weekly pay plus $6,345 to pay off educational debt or pay for future educational and job training expenses

Do These Programs Support Diversity & Inclusion?
Yes! All federal agencies and programs must comply with federal laws and regulations. There is zero tolerance for the harassment of any individual or group of individuals for any reason, and all persons are treated with dignity and respect. The government prohibits all forms of discrimination based upon race, color, national origin, gender, age, religion, sexual orientation, disability, gender identity or expression, political affiliation, marital or parental status, or military service.

Are these programs seeking members with disabilities?
Yes! The federal government is committed to increasing the number of members with disabilities engaged in these programs – we encourage you to apply! If you receive Supplemental Security Income for People with Disabilities (SSI) receiving the living allowance will not impact your SSI payment during or following service. All programs are federally funded and required to provide reasonable accommodation to members who are qualified individuals with disabilities according to Section 504 of the Rehabilitation Act. Requesting an accommodation after accepting your offer for the position gives you and your service site time to arrange for and implement accommodations before or at the beginning of your term.
Job Requirements
No diploma or degree required.
No experience required.
Training Provided.

Please visit our site for program information and application assistance:
https://ncccfema.videoshowcase.net/login
How To Apply
Please visit our virtual info session for program information and application assistance:
Virtual Information Session (available 24/7)
https://ncccfema.videoshowcase.net/
Contact us at outreach@vipnccc.com with any questions.